10 Zoo Recommendations in Thailand for Children's Day 2023
(Photo Credit: Freepik)
Have kids? Celebrate Children's Day with them this year across these 10 zoos in Thailand!
It can be difficult to plan a memorable outing for your kids on Children's Day.
But fret about this no more, for we've put together a list of interesting zoos across Thailand for a quality day out. Save the expense of having to book a plane ticket - every destination we recommend can be reached by car!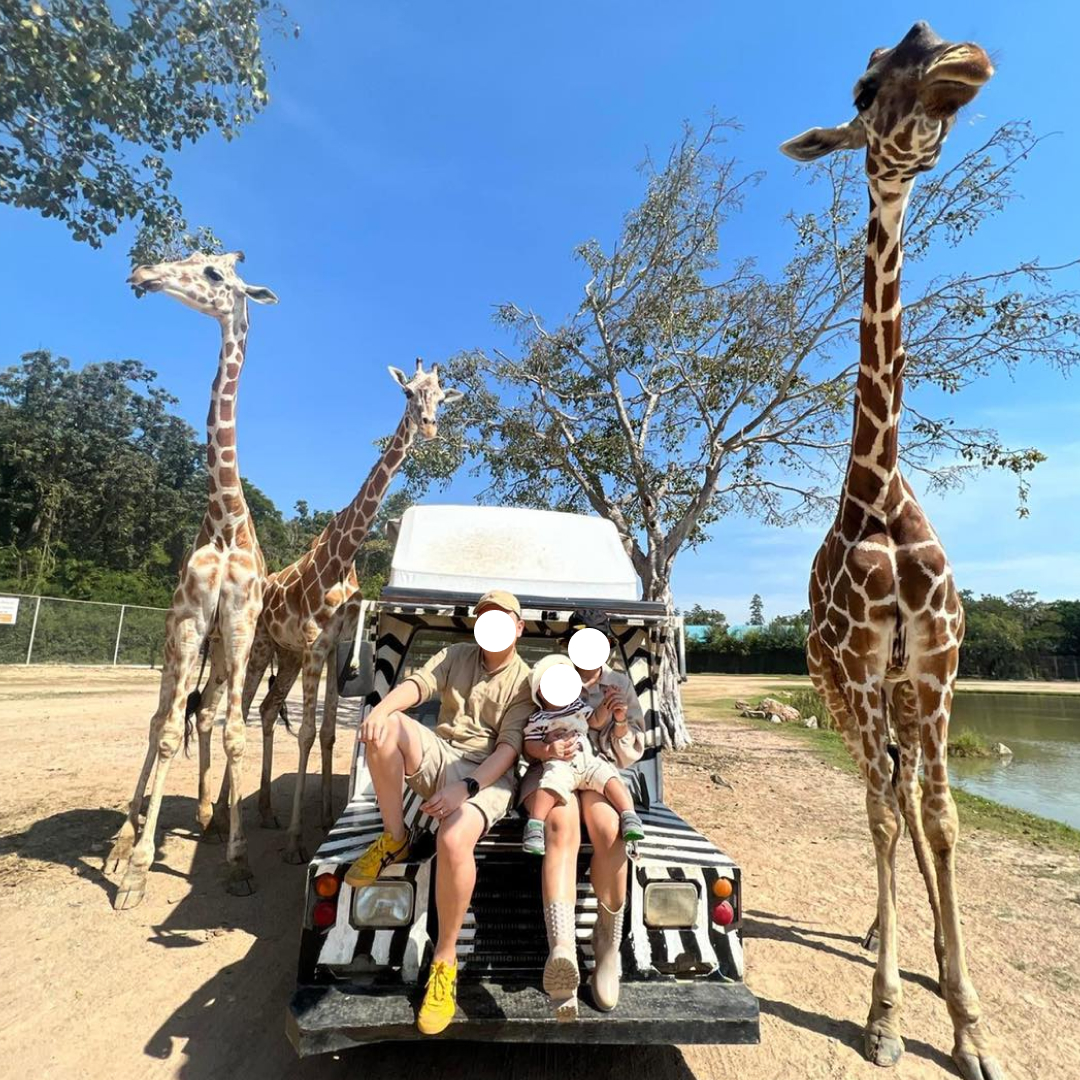 (Photo Credit: สวนสัตว์เปิด ซาฟารี ปาร์ค แอนด์ แคมป์ อ.บ่อพลอย จ.กาญจนบุรี)
This is Kanchanaburi's oldest zoo, and they are known for their giraffes. Take photos with these gentle giants across their many photo spots within their compound. Tour the facility on a zebra carriage, snapping memorable moments with your loved ones.
There are other animals in this zoo too - you just have to visit it to find out!
Ticket Fee
Thai people: 100 THB for children / 200 THB for adult
Foreigner: 350 THB for children / 550 THB for adult
Location: 99 Ladya-Bo Phloi Road, Nong Kum Subdistrict, Bo Phloi District, Kanchanaburi
Open: 9 am - 5 pm.
Tel: 0-3467-8225
(Photo Credit: makalius)
This is the oldest Alpaca farm in Thailand. But it is so much more than that - it offers an unforgettable experience for all ages to be close-up with exotic animals. Feed, cuddle, and pat a wide variety of friendly animals including Alpacas, Wallabies, Flemish Giants and Rabbits. The atmosphere is great, and is ideally suited for relaxation and for quality family bonding time.
Ticket Fee: Start at 290 THB
Location: 357 Moo 8, Phapok-Takolang Road, Suan Phueng Subdistrict, Suan Phueng District, Ratchaburi
Open: 9.30 am. - 5 pm.
Tel: 080-821-2108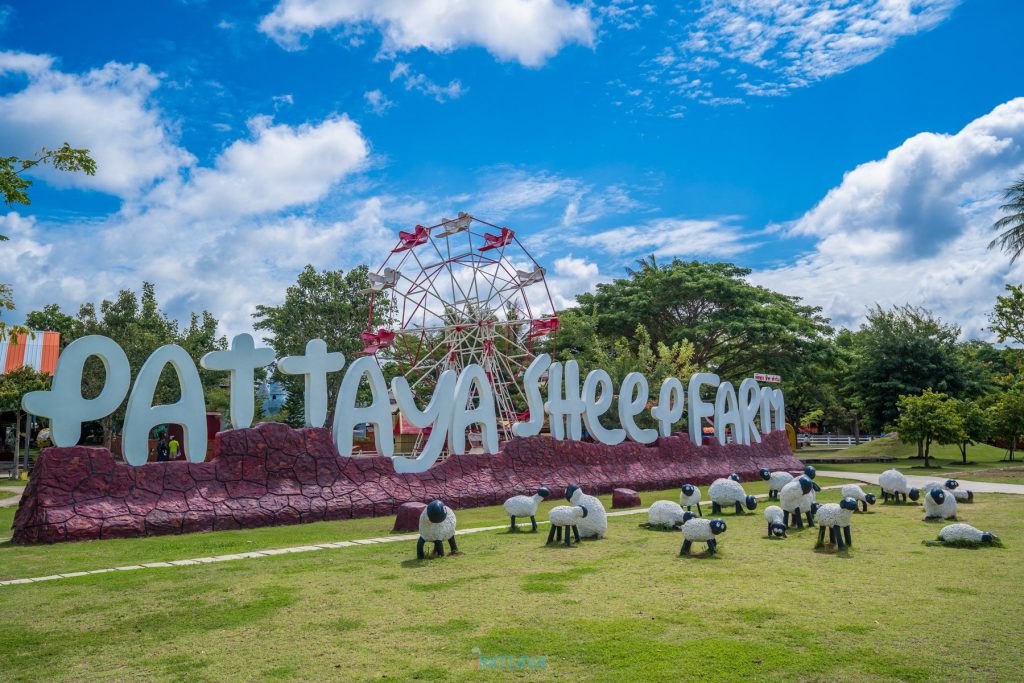 (Photo Credit: ipattaya)
Expect there to be crowds at Family Park Pattaya Sheep Farm, because this is a hotspot for people of all ages! Activities include feeding animals, horseback riding, amusement park zone, game zones and more! There are also landmarks to take pictures of throughout the farm. Guaranteed fun for both kids and adults!
Ticket Fee:
60 THB for children and elder
90 THB for adults (110 THB on Saturday, Tuesday, and public holiday)
Location: 73/8 Moo 3, Nong Pla Lai Subdistrict, Bang Lamung District, Chonburi
Open:
Mon - Fri at 8.30 am. - 5.30 pm.
Sat - Sun and public holiday at 8.30 am. - 6.30 pm.
Tel: 097-459-9919
(Photo Credit: sattahip.holidaythai)
Not comfortable with travelling in this climate? Leave the country, without actually leaving the country by visiting the Swiss Sheep Farm. The atmosphere and no lack of scenic spots make for a good escape from reality!
Ticket Fee:
30 THB for children
50 THB for adult
Location: Next to Petchkasem Road, inbound to Cha Am
Open: 9 am. - 5 pm.
Tel: 0-3247-3973
(Photo Credit: restdetailhotel)
Camels are very well suited for our climate. Pair that with the Moroccan style, and you have a one-stop shop to wow your children. Gawk at wild animals and then spend the rest of the day at this venue's amusement park zone for a complete experience!
Ticket Fee (exclude amusement park fee):
120 THB for adult
90 THB for children with 90-130 cm. height and elder upper 55 years old
200 THB for foreigner
Location: Petchkasem Road, KM. 187, opposite Santorini Park, Cha Am, Phetchaburi
Open:
Mon - Thu at 10 am. - 6 pm.
Fri - Sat at 9 am. - 7 pm.
Tel: 0-3289-0860
(Photo Credit: วีว่า ฟอเรสต้า ฟาร์ม - Viva Foresta Farm)
Viva Foresta Farm has a good track record with children. Why? Well, they get to interact with all sorts of animals, including rare and exotic creatures. Snap impressive photos at its seasonal flower garden, and various festival-themed venues that can amaze your loved ones!
Ticket Fee:
Free for children with less than 110 cm. Height
50 THB for adult
Location: 2/2 Moo 3, Na Yai Am Subdistrict, Na Yai Am District, Chanthaburi
Open: 9 am. - 6 pm.
Tel: 091-007-7770
(Photo Credit: The Field Farm and Garden เดอะฟิลด์ฟาร์มแอนการ์เด้น)
Enjoy a break from the hustle and bustle of city life. The green spaces on offer are suitable for relaxation, allowing you to have a breath of fresh air, perfectly suited to encourage your child's imagination and learning.
And you'd get to enjoy further promotions during the New Year and Children's Day period, with a 10% discount and free entry for children only on 14 January 2023!
Location: 55 Moo 2, Nong Chok Subdistrict, Tha Yang District, Phetchaburi
Open: 8 am. - 6.30 pm.
Tel: 081-856-7598, 086-555-5515
(Photo Credit: tripadvisor)
This exotic park offers the widest range of animals in a singular venue. At least, amongst the list of suggestions on this list. They offer more than 50 kinds of animals, and you are allowed to walk, enjoy the companionship of your furry friends, and feed them too!
Ticket Fee:
Free for kid with less than 100 cm. Height
150 THB for adult80 THB for children
Location: 236 Moo 5, Khanong Phra Subdistrict, Pak Chong District, Nakhon Ratchasima
Open: 9 am. - 5 pm.
Tel: 083-941-3368
(Photo Credit: Sriayuthaya Lion Park - ศรีอยุธยา ไลอ้อน ปาร์ค)
With the vast expanse of space in this lion park, you'd need to make use of the internal shuttle service to properly enjoy the perks of this venue. There are many zones to visit, such as the giraffe feeding zone, and even a section where you can touch and feed various birds up close.
Birds not your thing? How about crocodiles? You can also feed these reptiles at their crocodile pond!
Ticket Fee:
50 THB for children
100 THB for adult
Location: 91 Moo 2, Nong Khanak Subdistrict, Tha Ruea District, Phra Nakhon Si Ayutthaya
Open: 8.30 am. - 5.30 pm.
Tel: 0-3595-1422
(Photo Credit: Tiger PARK Pattaya)
Are your little ones passionate about furry felines? Swing by Pattaya's Tiger Park and look at all kinds of cats, from the younger tigers, to the fully grown adults.
The tigers here may be tame and thus not chained, but it is still advisable to follow the instructions of the staff for your own safety.
Location: 349/9 Moo 12, Nong Prue Subdistrict, Bang Laming District, Chonburi
Open: 9 am. - 6 pm.
Tel: 038-255-221
Travel to these 10 zoos across Thailand on Children's Day 2023 and make precious memories with your little ones!
Claim your free car valuation today!
Read More: Download Motorist app today: Stand a chance to win a brand new iPhone 14 as a gift to start the new year!
---
Looking for a car appraisal? You can contact us for a free car valuation within 24 hours…